History & Departmental Affiliations
Founded in 1919, UCLA is a world-renowned institution with a longstanding record of impactful, collaborative research. EEB graduate students regularly interact with other students, faculty, and researchers both within EEB and in other departments. With roughly 100 graduate students, 30 faculty members, and 25 postdoctoral scholars, our department offers ample opportunities for productive in-house interactions and collaboration with departments including:
Additionally, many of our faculty members are affiliated with prestigious UCLA schools, institutes, and centers including:
Resources
Our graduate students benefit from the extensive resources at UCLA, including state-of-the-art laboratory, computing, and library facilities. Graduate students have local access to The UCLA Mildred E. Mathias Botanical Garden and the nearby The Stunt Ranch Santa Monica Mountains Reserve, which is one of 39 reserves that comprise the UC Natural Reserve System. Students also have direct access to cutting edge genomic sequencing resources through UCLA's Technology Center for Genomics & Bioinformatics (TCGB), as well as over 70,000 specimens housed in the Donald R. Dickey Bird and Mammal Collection, one of world's best specimen collections of birds and mammals of the American Southwest and Central America.
Location
The Pacific Ocean and the Santa Monica Mountains are both a short drive away from the UCLA campus, providing tremendous opportunities for local field research and recreation. Los Angeles is ethnically diverse and culturally rich, and a global destination for travel, entertainment, and outdoor adventure.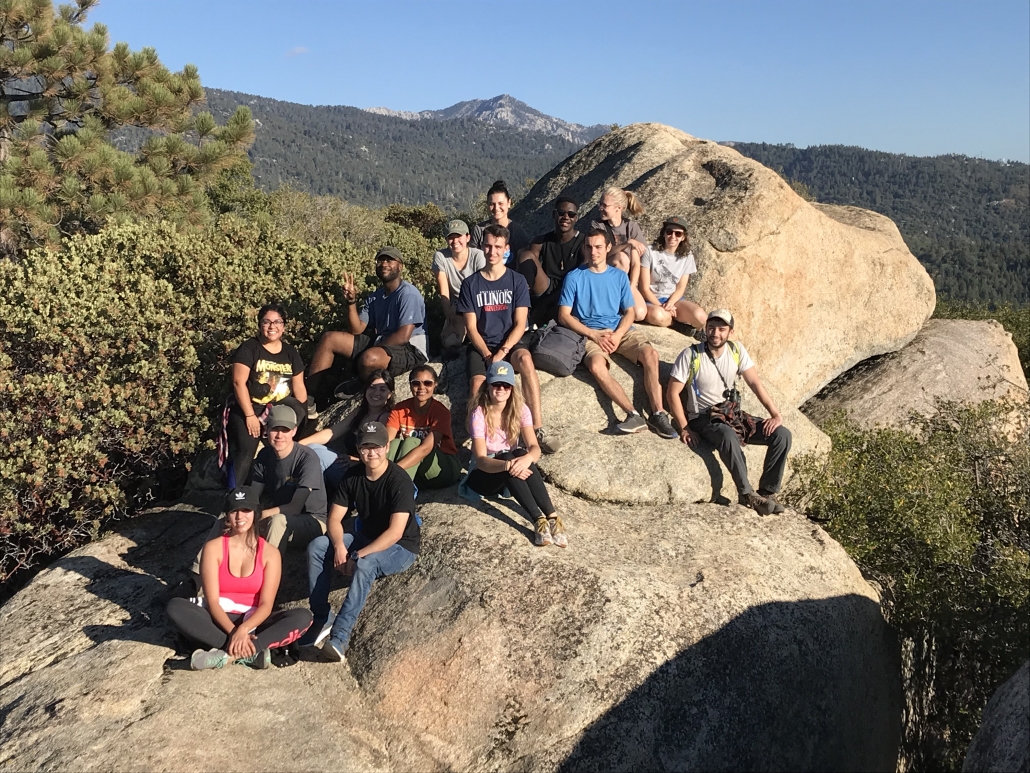 First year EEB graduate students at UC James San Jacinto Mountain Reserve, September 2018 (led by Prof. Gregory Grether).